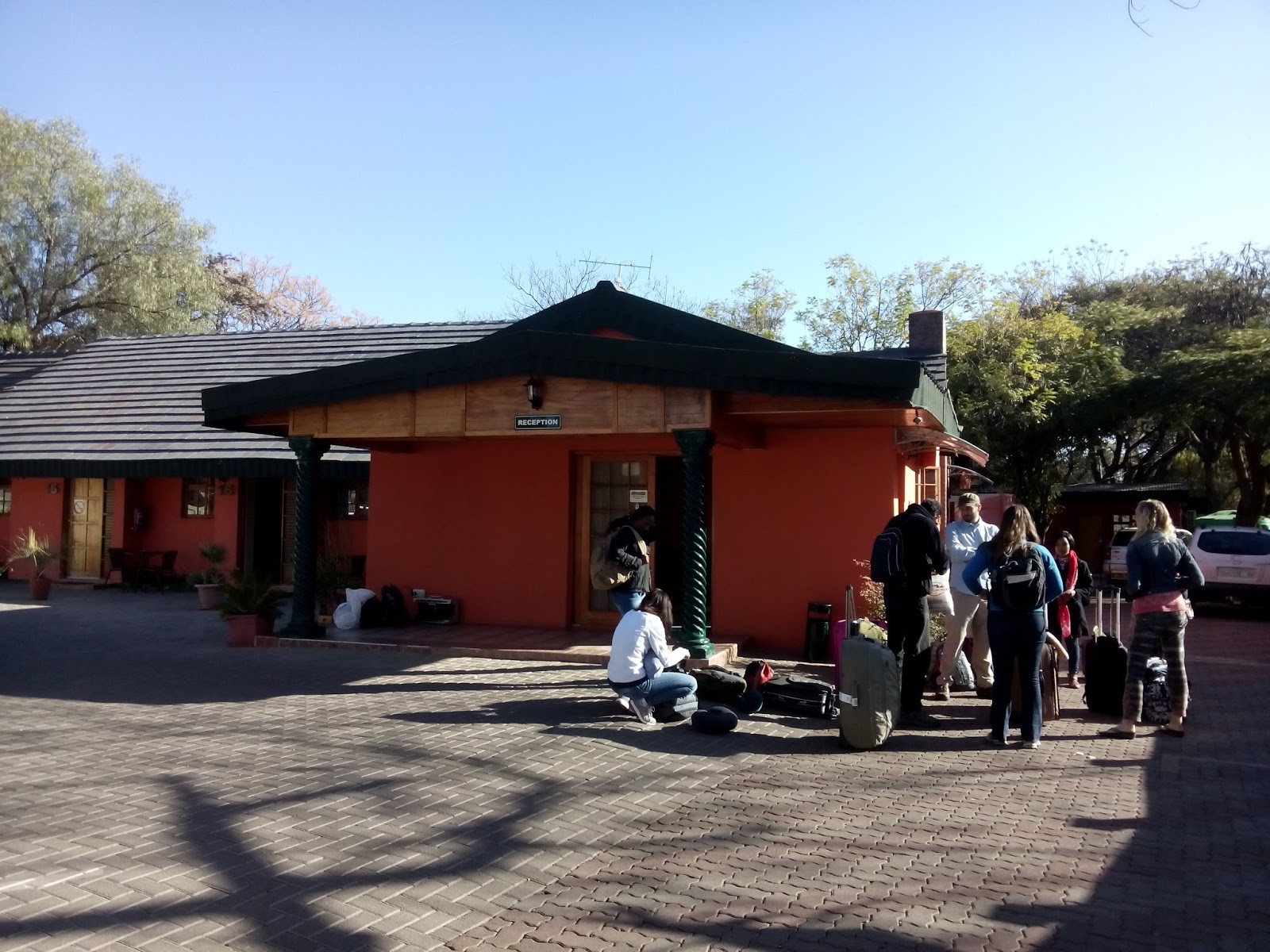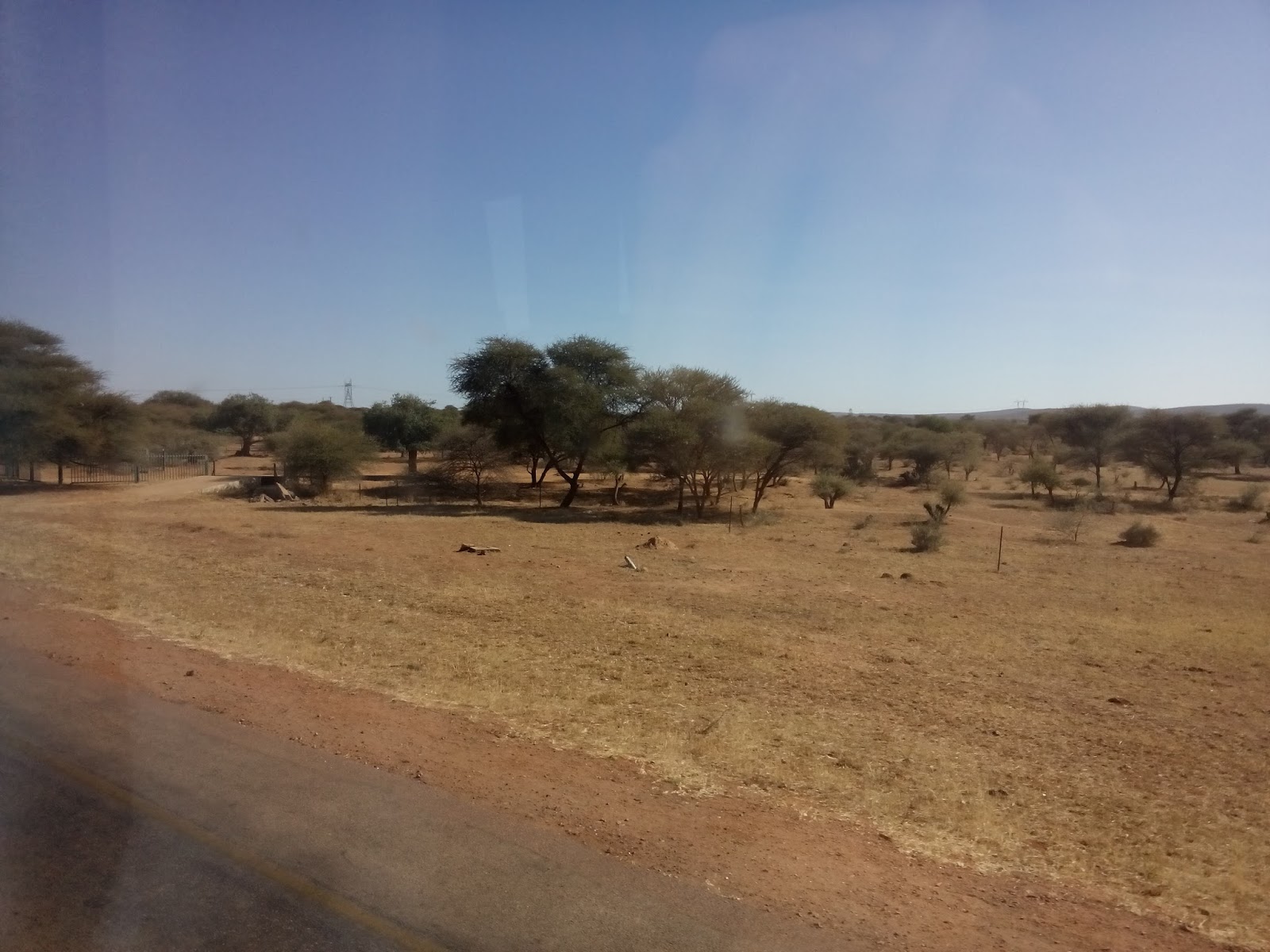 By ten we are on the road. Even though we are spaced out, the conversation flows easily. What are you reading, what was your Peace Corps experience like, what are you doing now – it's like sunrise conversations from college but with people with twice the life experience. Beep beep beeeep beep beeeeeep! Ah, a herd of cows. Beep beep beep beep beeeeeep! Oh, donkeys this time. Beeeep beep beep beep beeep! Were those ostriches?! At lunch we get our first taste of some local starches. Pap is like thick white polenta, and samp is like exploded corn kernels.
The terrain is sometimes red, sometimes grey. The sun is going down below the horizon with a blaze of orange, and still we are on the bus. We keep crawling forward in the dark, until the black is pierced with the orange warm glow of a roaring fire. We are welcomed off the bus with smiling faces and handshakes all around. We feed, meet our roommates, we sit by the fire, we sleep.
Our facilities are 5 star luxus, especially considering we are in the Kalahari desert. Power in the rooms for charging devices, a cellular tower just next door, hot water in the bathroom, and comfortable beds with two sets of blankets for the cold nights, there is little more we need for comfort in this modern age.
The next morning, we finally can see where we have landed. Outside the dorms there is fire circle. Across there is the kitchen and church. Thorny trees with spiral rattling seed pods threaten to catch your hair if you are not careful.