This article originally appeared on IDIN.org and can be found here.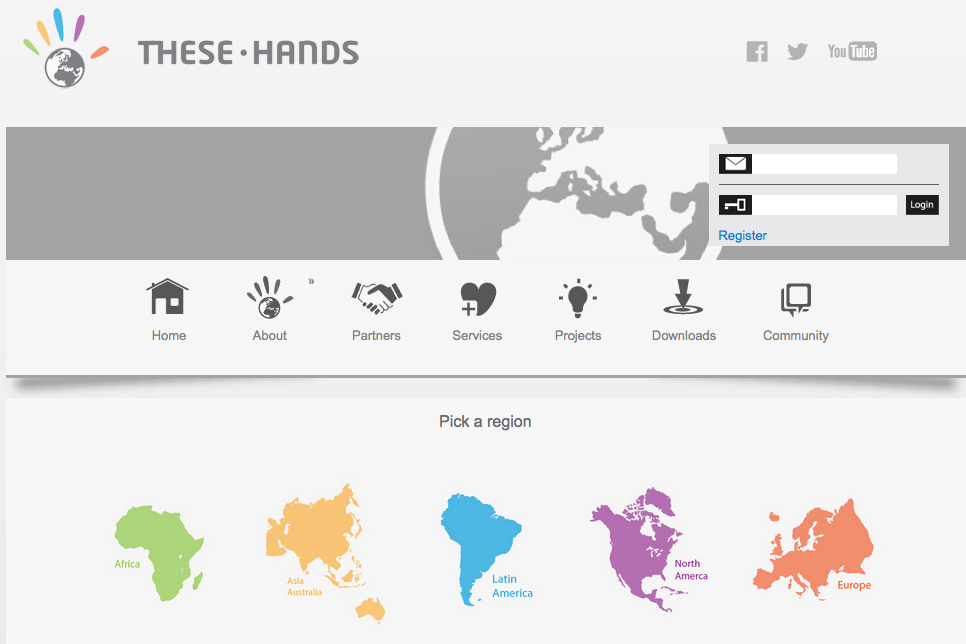 Many developing countries have low levels of internet usage, often times resulting from a lack of internet infrastructure. However, in places where the internet is available it is often prohibitively expensive for the average person to use. Unfortunately, this has created a "digital divide" that has left these developing countries disconnected from the rest of the world. This has been particularly true for rural communities in developing countries who have the lowest rates of internet usage. The digital divide creates many problems for these communities as it keeps them underdeveloped. Many of these communities wish to lead their own development projects. However, their lack of connectivity leaves them unable to engage or continue with development experts to obtain technical and financial assistance for their projects. This lack of connectivity can also thwart attempts at entrepreneurship, which can greatly reduce poverty.
These Hands Global Social and Sustainable Enterprise is a for-profit social enterprise based in Botswana that is set on leading the fight to bridge the digital divide that many rural communities face. These Hands aims to combat the digital divide by creating a social network that will support community-led development in impoverished countries. It will do this by connecting local communities with the resources, business services, and mentors that they need to support their own development initiatives. This social network will also not require internet and can be accessed with a widely available 2G mobile phone, making it accessible to the vast majority of the developing world. This network will allow these communities to overcome the digital divide and take greater ownership of local development.
Having already contributed substantially to development projects in Botswana by hosting the 2015 International Development Design Summit in Botswana and by leading the way to establish the D'Kar Innovation Center, a proposed technology and enterprise development center that will serve the D'Kar community and other San communities. With the release of its social network, These Hands is primed to help start and support numerous development projects around the globe and ensure information access and continuity. The potential social impact of these projects is nearly limitless.
The challenge of ending poverty in the world is daunting. However, the world can confront this problem through a systemic approach that will have the creative industries being the main drivers to coming up with innovative solutions to our daily development challenges.
As we launch our These Hands social network, we invite you to register as member of the network, connect with others, discover and implement sustainable solutions to the world's problems. Our greatest hope is that this endeavor will pave way to our successful journey towards the sustainable development of Botswana, Africa and the World.
For regular updates, find us on Facebook or visit our website to register for this new service!